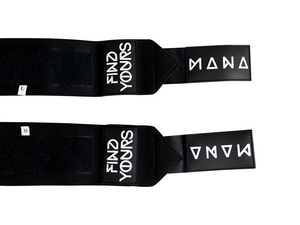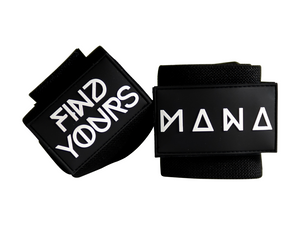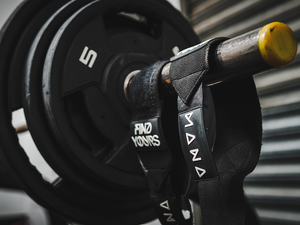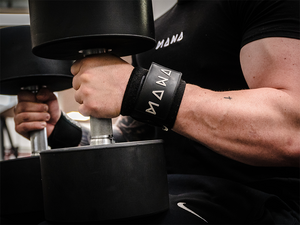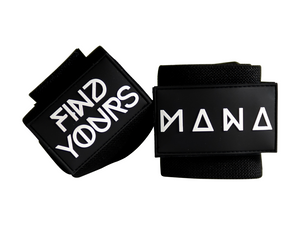 WRIST WRAPS
The Whole Collection
MAKE PESKY THUMB LOOPS A THING OF THE PAST, THANKS TO OUR LOOP-FASTENING SYSTEM. PERFECT FOR PROTECTING YOUR WRISTS WHEN TRAINING. MAXIMUM COMFORT. MINIMUM FUSS.
PUSH PAST YOUR LIMITS - Are your wrists failing before your strength? Are certain exercises causing pain in your wrists? By preventing excessive extension, Mana Wrist Wraps are perfect for supporting your wrists, preventing pain, and enabling you to train harder.
NO THUMB LOOPS - Mana Wrist Wraps use an innovative belt-loop fastening system. This is easy to use, and more secure compared to thumb loops. This also prevents any excessive tension through your thumb, meaning the wraps are far more comfortable to wear through those long gruelling workouts.
STRENGTH THROUGH LENGTH - The 18" length of the wrap allows you to wrap it round your wrists multiple times. This provides far more support compared to shorter wraps, which may only wrap around your wrist once.
STAY INJURY FREE - Wrist supports are well suited to a variety of sports and weightlifting disciplines at any skill level. Whether its crossfit, powerlifting, calisthetics, or simply trying to get fit, it is vital to stay injury free. Using wraps is a great way to prevent injuring your wrists.
FIND YOUR MANA - Mana is your very own superpower. The prominent 'FIND YOURS' logo is there to help inspire and help push you through the toughest of workouts