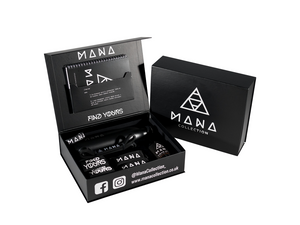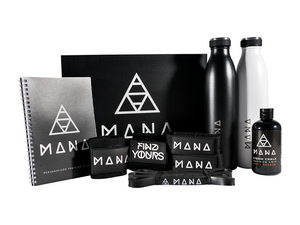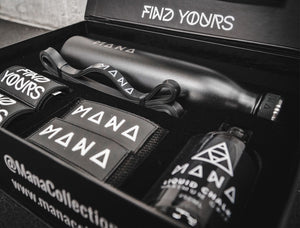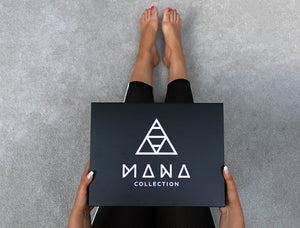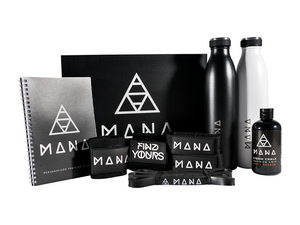 THE ESSENTIAL COLLECTION
The Whole Collection
Stacked with our full range of 7 Gym Accessories, The Essential Collection covers all your training needs. Set your training up for success and save money. Winner.
PUSH & PULL - The Essential Collection contains 23" Lifting Straps ideal for deadlifting and other pulling exercises. The Collection also contains 18" Wrist Wraps that have an innovative belt-loop fastening system. The Wrist Wraps are ideal for providing wrist support during press exercises and your general training.
MAXIMUM GRIP - Mana Liquid Chalk provides a solid and longer lasting grip by reducing sweating. Ideal for a wide range of activities and with a fruity orange scent, this is not your standard liquid chalk.
KEEP HYDRATED - The Mana Stainless Steel Bottle has a double-walled vacuum design which keeps drinks cold for up to 24 hours or hot for up to 12 hours. It's robust design makes it ideal for use in everyday life or when training in the gym.
RECORD YOUR WORKOUTS - Forgetting your workouts are a thing of the past with our A5 Gym Diary. Set your fitness goals, track 100 workouts, and record your progress with this handy gym notebook.
INJURY PREVENTION - Consistency is the best way to achieve results, and staying injury free is vital to being consistent. The Mana Resistance Band is the must-have accessory to help you warm-up, stretch, and improve general mobility.
STYLISH - Show the world you're an Uce with a Mana Wristband. Available in different sizes and in black or white, our custom wristbands are a classic style addition.
LOOKING FOR A PRESENT? - An ideal gift for the family fitness-fanatic, your gym-mad friend, or someone who is a training newbie. The Essential Collection provides all the products gym-goers need to improve their training and performance and get better results.