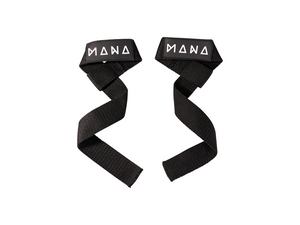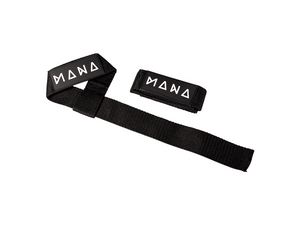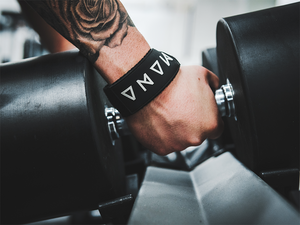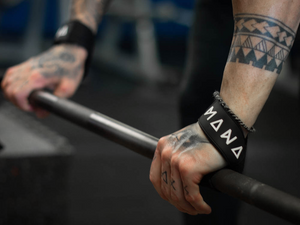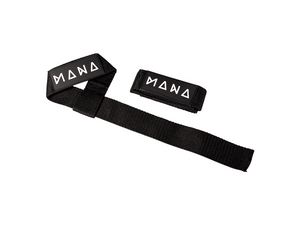 LIFTING STRAPS
The Whole Collection
A SIMPLE AND EFFECTIVE WAY OF IMPROVING YOUR TRAINING. DON'T LET YOUR GRIP HOLD BACK YOUR TRAINING. FIGHT FATIGUE, LIFT WITH CONFIDENCE AND SMASH YOUR PERSONAL BESTS.
PUSH PAST YOUR LIMITS - Is your grip failing before your strength? Lifting straps are a very efficient and cost-effective way of dramatically improving your grip. Incredibly easy to use, Mana Lifting Straps enable you to train to your maximum potential. 

Pair with our

Mana Liquid Chalk

 for an unbreakable grip
HEAVY DUTY - The robust cotton design is completely tear resitant and includes fully reinforced stitching enabling you to lift heavy with complete confidence.
MAXIMUM COMFORT - The inside of the wrist strap is lined with a neoprene padding. This sits flush with your wrist and prevents the straps from digging in excessively, which means the strap is far more comfortable to wear when lifting.
STRENGTH THROUGH LENGTH - The 23" length of the lifting strap allows you to wrap it round barbells, dumbells and pull-up bars multiple times. This provides far more stability compared to shorter straps, which may only wrap around once.
FOCUS ON WHAT MATTERS - Mana Lifting Straps are designed to absorb moisture and sweat, so you can focus fully on your grip and your lifts, and not worry about a little bit of sweat. The straps are machine washable so you can keep them clean over a lifetime's use.