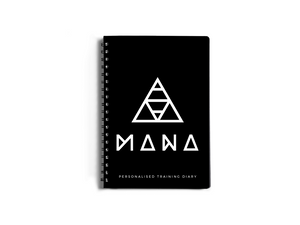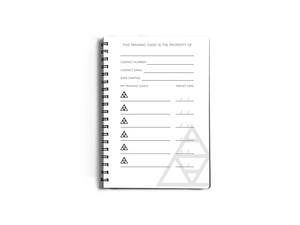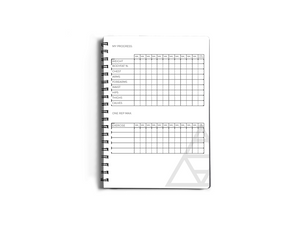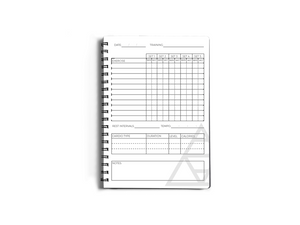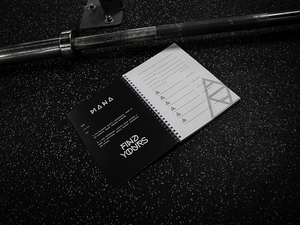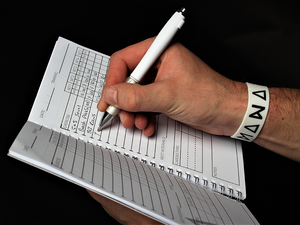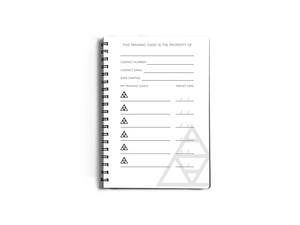 GYM DIARY
The Whole Collection
SET YOUR GOALS, RECORD YOUR WORKOUTS AND TRACK YOUR PROGRESS IN CLEAR DETAIL WITH A MANA GYM DIARY. FORGET ABOUT FORGETTING YOUR WORKOUTS. JUST DON'T FORGET A PEN.
SET YOUR GOALS - What are your training goals? When do you want to achieve them by? Detail up to 6 training goals in the Mana Gym Diary so you know exactly what you are striving for.
RECORD EVERY WORKOUT - The Mana Gym Diary lets you record 100 workouts with up to 11 exercises per session, your tempo, rest intervals and your cardio, giving you complete control over every aspect of your training.
MONITOR YOUR PROGRESS - Track your progress by logging your measurements and personal bests on the 4 back pages. A great way to see how close you are to achieving the goals you set.
A5 SIZE - Giving you more than enough room to track your workouts in clear detail, no need for tiny handwriting!